The CareRise technology platform has been specifically engineered for the sole purpose of providing our clients and partners a modern, safe, and flexible software solution. Data security is of the utmost importance to us. Information is backed-up to secure remote servers on a routine schedule, and only current, proven technologies are employed to ensure reliability. Those in the healthcare, insurance and brokerage arenas will find our software solution addresses the wide breadth of their needs.
The risk profiles and assessments at the core of CareRise's programs provide vital assistance in achieving the highest levels of patient safety, quality care, and loss control outcomes. This proprietary system combines risk management and quality assurance in such a way that both clients and partners are able to reap substantial benefits.
The highest degree of real-time intelligence – specific to our risk management programs and services – is made possible by web-enabled, custom-built, applications and solutions. CareRise provides equal levels of technology and concentration for its industry partners, allowing us to serve our clients in ways never before seen in the industry.


Other CareRise Affiliated Technologies
24/7 StaffCensus
Resource Management Software
24/7 StaffCensus was created to 'help manage' the most critical resources within a healthcare facility – clinical staffing. In 2001, Tim Goux, CareRise's founder, created a series of algorithms, then sought out to build the application on the latest web-enabled technology platform. The end result was an ultra-user friendly software application that synchronizes 'the largest budget factor', and most important, 'quality care factor', in real-time.
In February 2010, Tim was awarded a United States Patent for the 24/7 StaffCensus application. This is Tim's second United States Patent.
Rehab Radar
Technology for Rehabilitation
In 2001, Tim also recognized the need for rehabilitation therapy companies to measure and verify utilization of their professional staff. Similar to the 24/7 StaffCensus application, the solution provides for real-time access to therapy staff information. This approach allows therapy managers the ability to evaluate and act more quickly than ever before. Rehab Radar is a web-enabled application that analyzes therapy staff utilization and performance levels in real-time, coupled with the care delivery provided.
Both 24/7 StaffCensus and Rehab Radar are applications that help modulate literally 'hundreds of thousands' of critical dollars for a healthcare facility, each month – and millions annually. The on-line system is safe and secure, providing management and ownership with complete control over its data center.
For more information on 24/7 StaffCensus or Rehab Radar, please contact us at our home office 888-395-4200.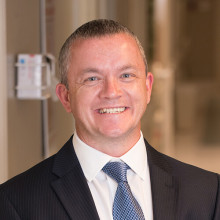 CareRise is not a job to me it's more like my extended family. Fifteen years in and I cannot wait to get up in the morning and go to work. It's just an awesome organization to work for. We enhance the lives of the residents our clients service. As a CareRise representative I feel like I am part of the team of all the facilities we work with.
~ Peter Green, RN/VP